Last year, if, like me, you sat down every Sunday for 7 weeks to immerse yourself in Blue Planet 2, then you're not alone. At its peak, a staggering 14 million of us tuned in to BBC One to witness the grandeur of our oceans and the remarkable life they support.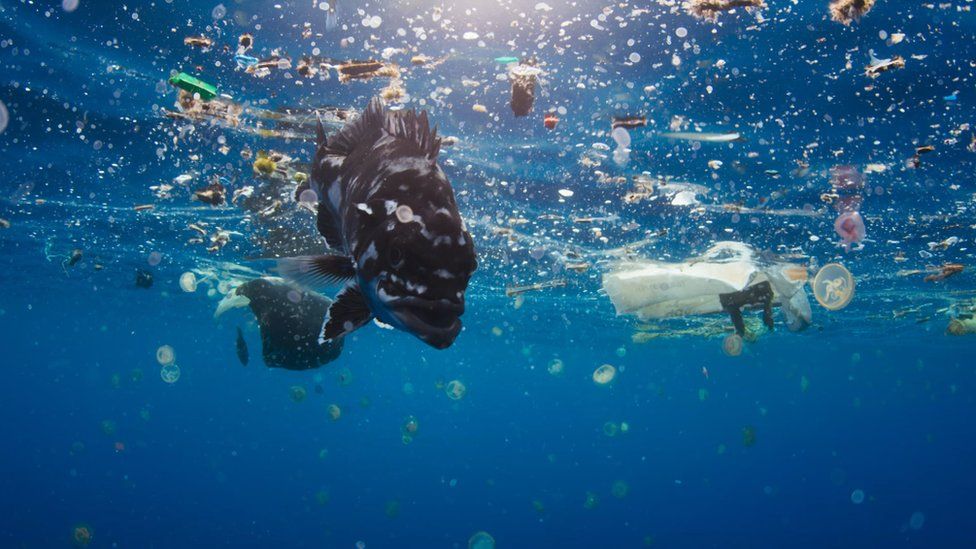 A grouper is barely visible amongst the plastic waste
The last instalment of this epic saga has made waves on social media. In fact, it's been nothing short of a tsunami.
The final episode was regarded as a call to arms against plastic pollution, with Prime Minister Teresa May calling it "public service broadcasting at its finest."
Indeed, despite the coverage of bird-snatching giant trevally, hungry orcas and great white sharks, plastic was by far the biggest antagonist of the series. It appeared to kick-start an online revolution, aimed at stamping out unnecessary plastic usage through increasing awareness. And increase awareness it did.
Blue Planet 2 revolutionised how we view plastic and showcased
the severity of the issue
By January 2018, supermarket giant Iceland vowed to have 100% plastic free packaging on all of it own-branded products within five years.
In the same month, coffee giant Costa announced they would ditch all plastic straws from their stores this year, hot on the heels of Wagamama and Pret a Manger.
There appears to have been a rapid, monumental shift in opinion from governments, supermarkets and civilians alike since Blue Planet 2 aired. Good, it's about time we sorted our shit out. By that, I mean our single use plastic straws, bottles, bags, forks, knives, packets, cups and just about anything else we don't need.
There is no denying that it's hard to go through life without having some form of environmental impact. Believe me, I've tried it and am still trying to do so. I've been passionate about the issue of plastic pollution for years, and I've still got a way to go before I can comfortably say I'm living plastic free.
It's estimated that over a million seabirds are killed directly
or indirectly by plastic pollution in a single year. Is that takeout Frappucino really worth it?
Thanks to the power of social media, I firmly believe that plastic pollution is no longer an issue for the mindful few but rather a problem being faced by all of us. The explosion in news coverage and harrowing footage of plastic- ridden reefs and turtle hatchlings crawling over bottles just to get to the ocean going viral online has woken people up, and here's hoping we stay awake long enough to stop the problem getting worse before it's too late.
~ J